Preston Driving Instructors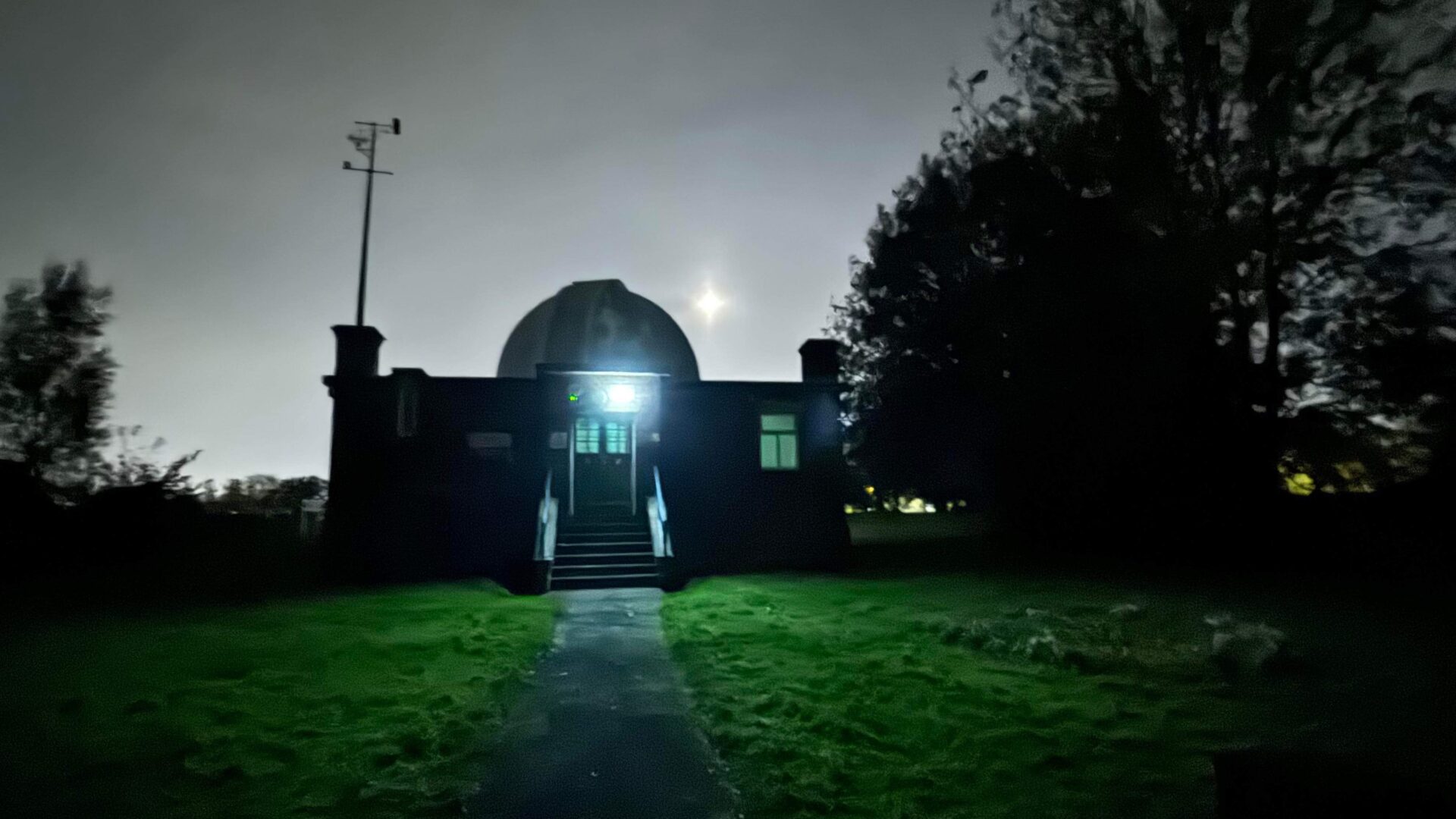 An excellent outreach event tonight, 23rd October with a group of Preston Driving Instructors who were very engaged at the JHO for their visit. Big thanks to Keith Pearson for delivering how big is Space , Dermot Gerald Gethings , Nicky Robertson and Martin Whelan.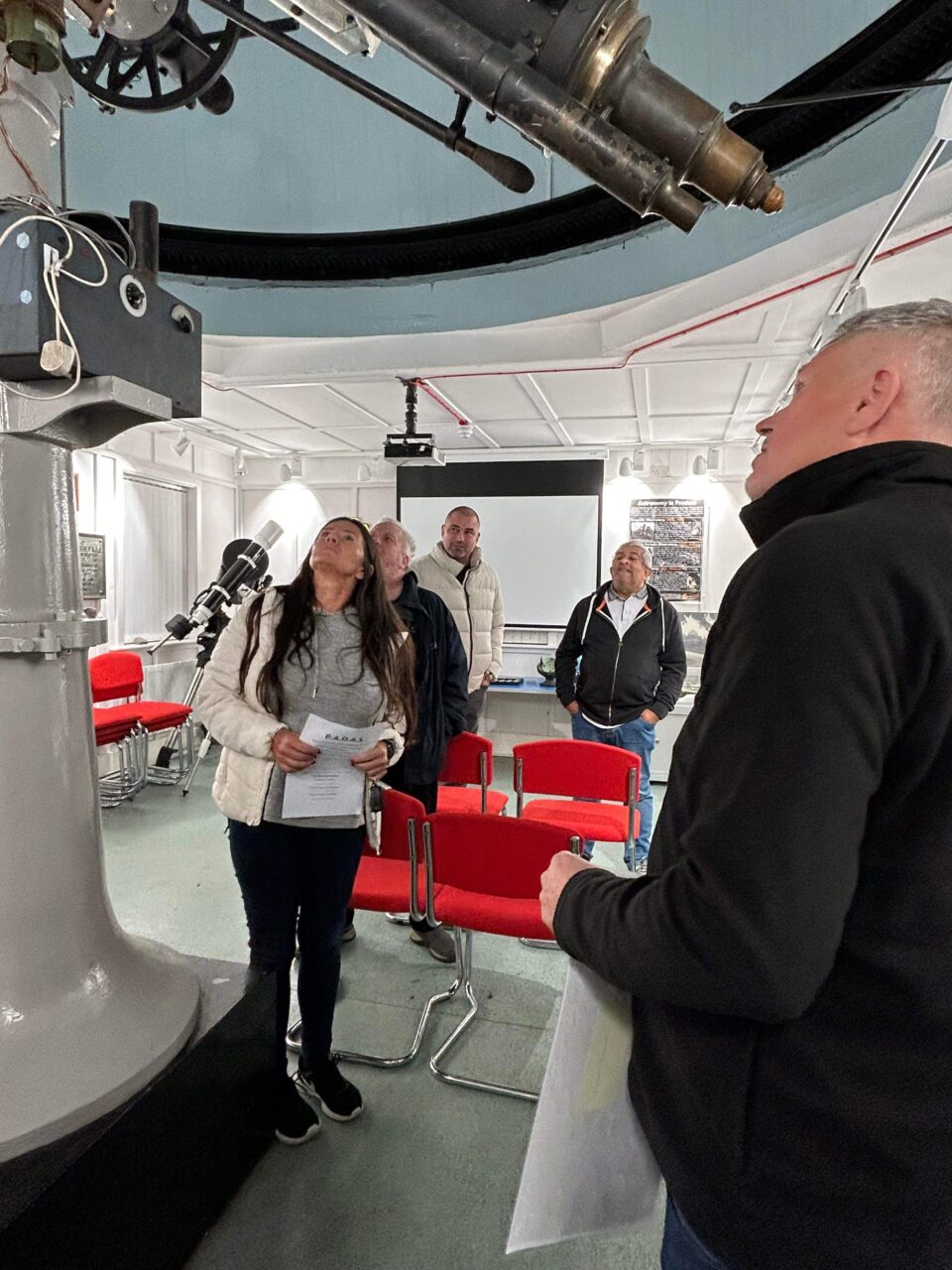 Scout Visit
On Sunday 15th October we had a visit from 19 scouts with their leader. They spent a couple of hours at the JHO observatory and enjoyed a talk from John on "How Big in space?", looked around the observatory and at the Cooke Telescope, made planet-spheres and learnt how to find their way around the night sky as part of the Scout Astronomer Activity Badge.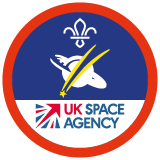 Astronomy Evening at Houghton Towers
On Saturday 7th October several members of PADAS took part in Astronomy Sessions at Houghton Towers, in Preston. There were talks, excellent food and opportunities to talk to our PADAS expert volunteers and observe the night sky.
The sessions included a Family and a Main session.
Family session
5:30pm – 6:00pm How Big is Space? Talk by PADAS Chair John Hooper
6:00pm – 7:30pm Exhibition, opportunity to chat to PADAS members for advice and telescopes for viewing in the Wilderness Garden.
7:30pm Leave site
Main Session
7:00pm – 8:00pm Meal in tearoom (tearoom will remain open for drinks and snacks until 10:30pm)
8:00pm – 8:45pm The History of Preston Observatory, talk by PADAS Secretary Graham McLoughlin, FRAS.
8:45pm – 9:00pm Break
9:00pm – 10:00pm The Goodwill Moon Rock, talk by Dermot Gethings, PADAS Vice Chair FRAS
10:00pm – 11:00pm Exhibition and opportunity to view the night sky from the Wilderness Garden.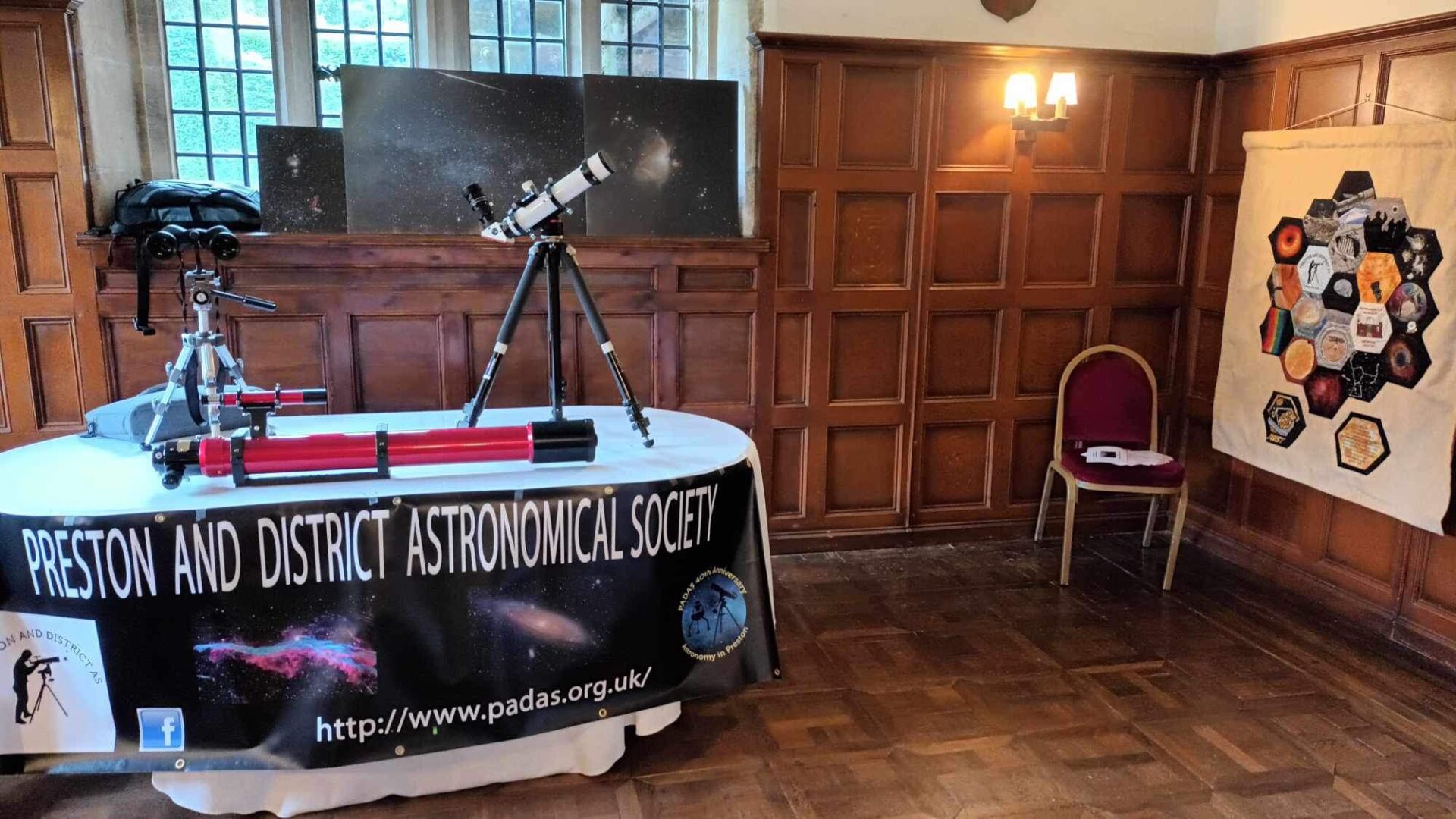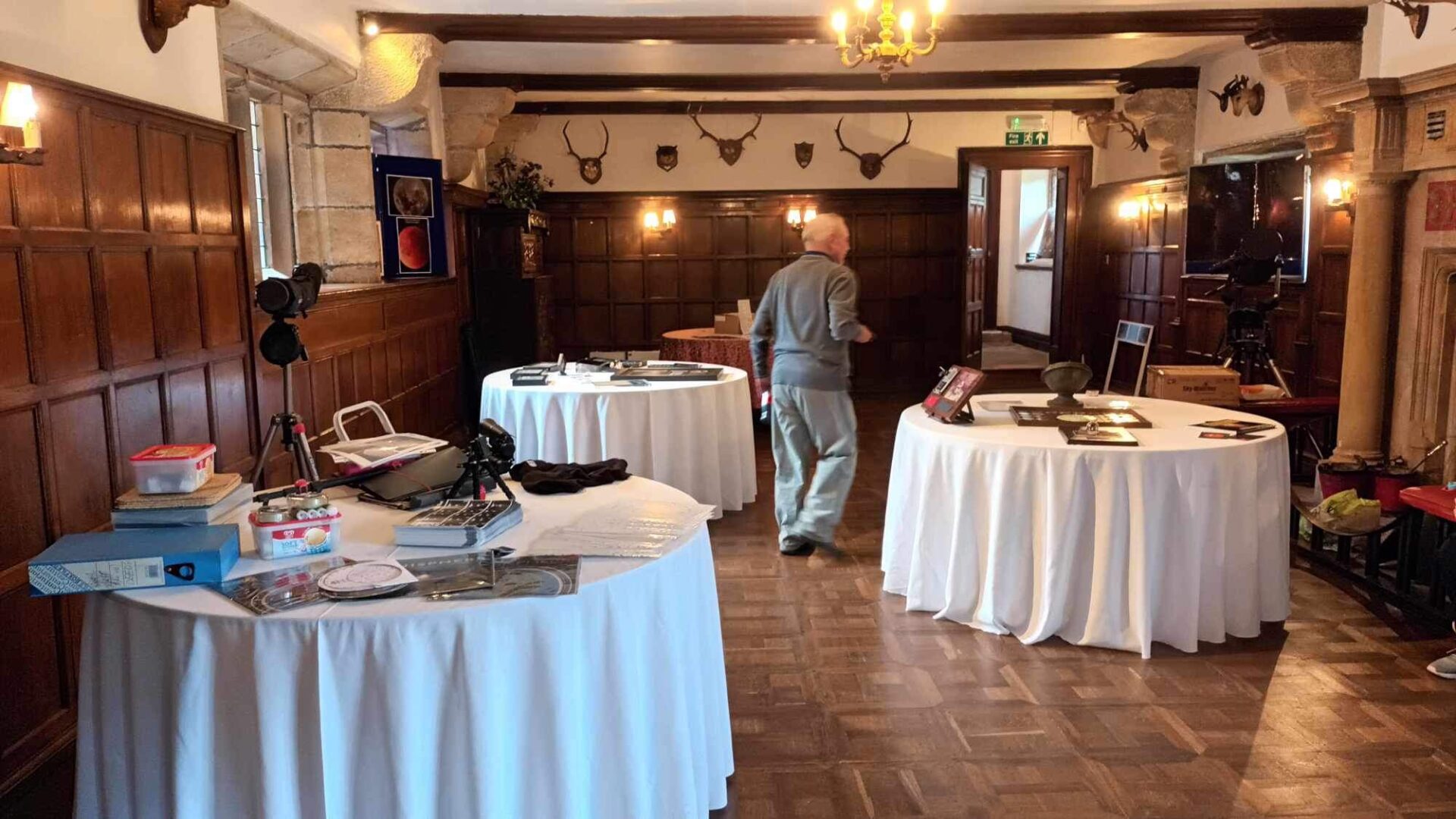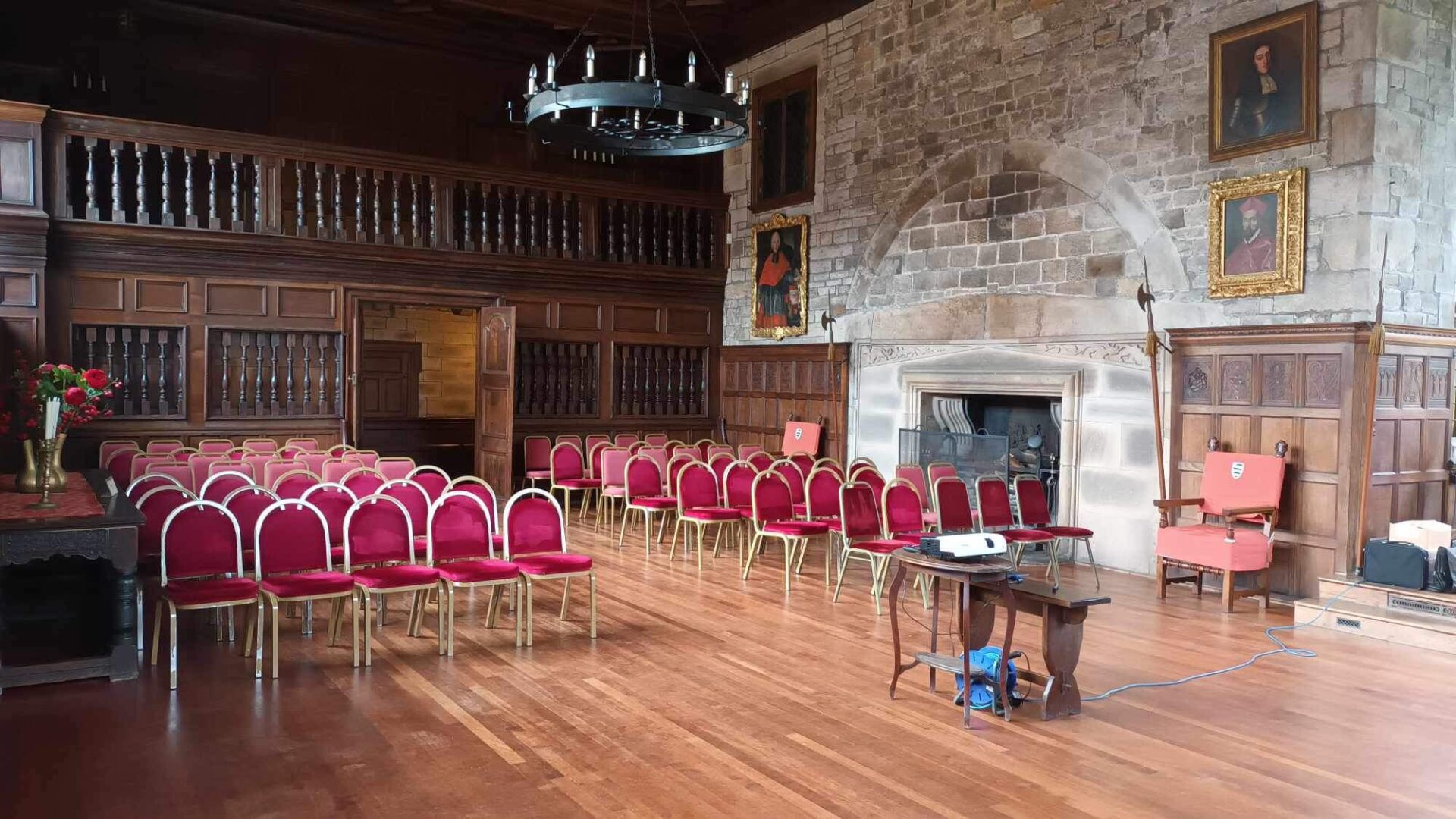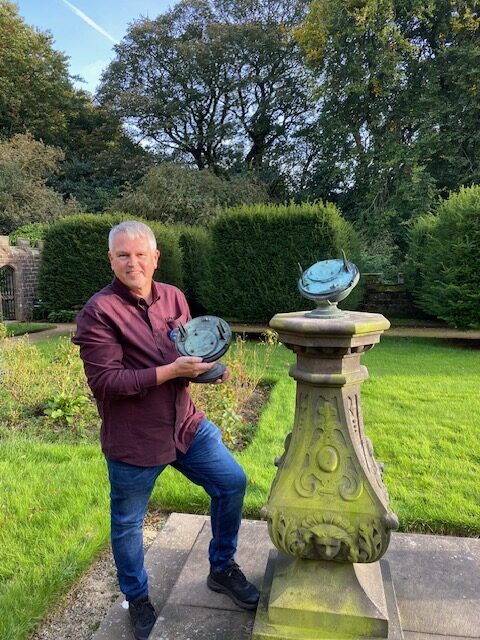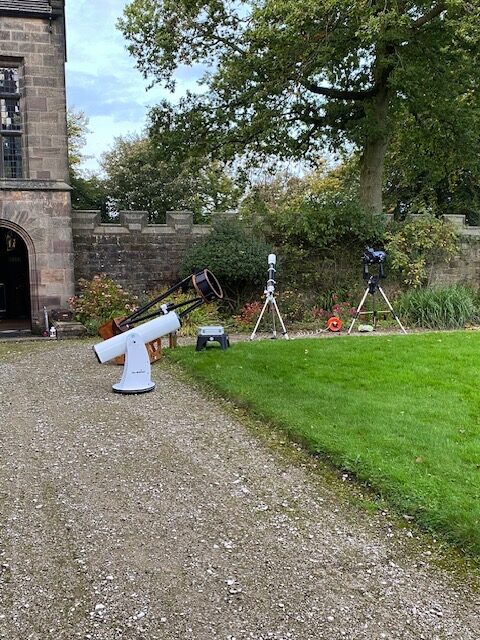 Preston Heritage Open Days
On Friday 8th, Saturday 9th, Sunday 10th September PADAS members welcomed visitors to the Jeremiah Horrocks Observatory, Moor Park. As well as talks about the historic building, the Cooke Telescope and the history of public observing in Preston there was also the opportunity to do some solar observing. The JWST celebratory quilt was also on display, created by PADAS members and friends under the creative leadership of Nicky Robertson. It featured earlier this year in "The Sky at Night' magazine.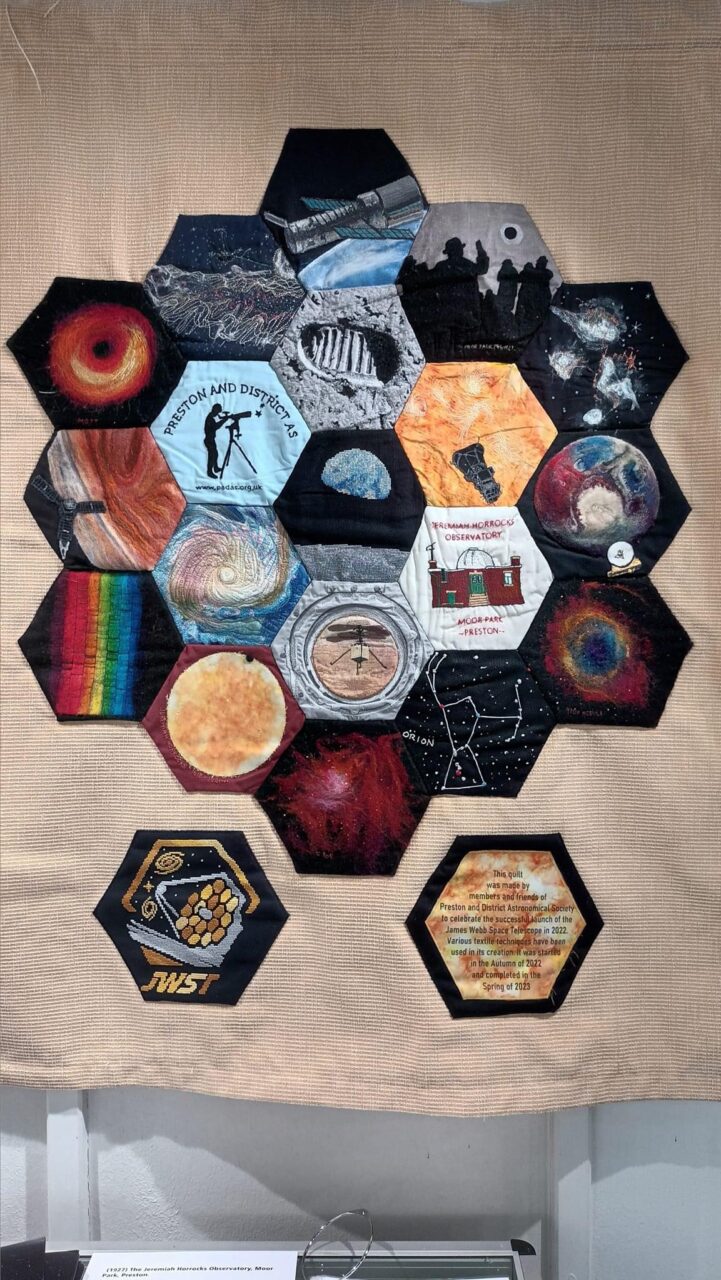 Society for the History of Astronomy (SHA) Group Visit
On July 2nd there was a joint visit organised by PADAS and ULCAN with Professor Derek Ward-Thompson, Simon Ebb and Dermot Gethings. The SHA group had a very enjoyable day and even managed some solar observing. John Hooper and Graham Mcloughlin also attended representing PADAS.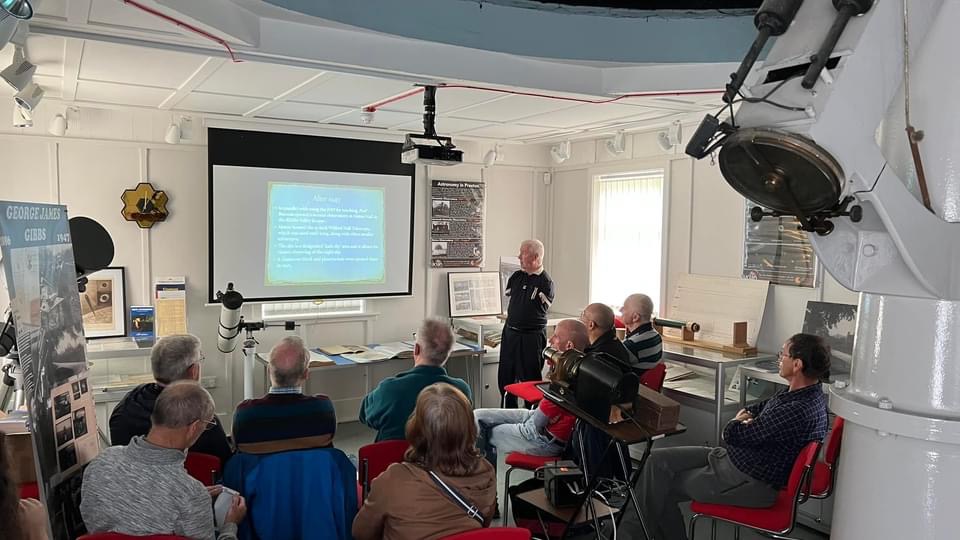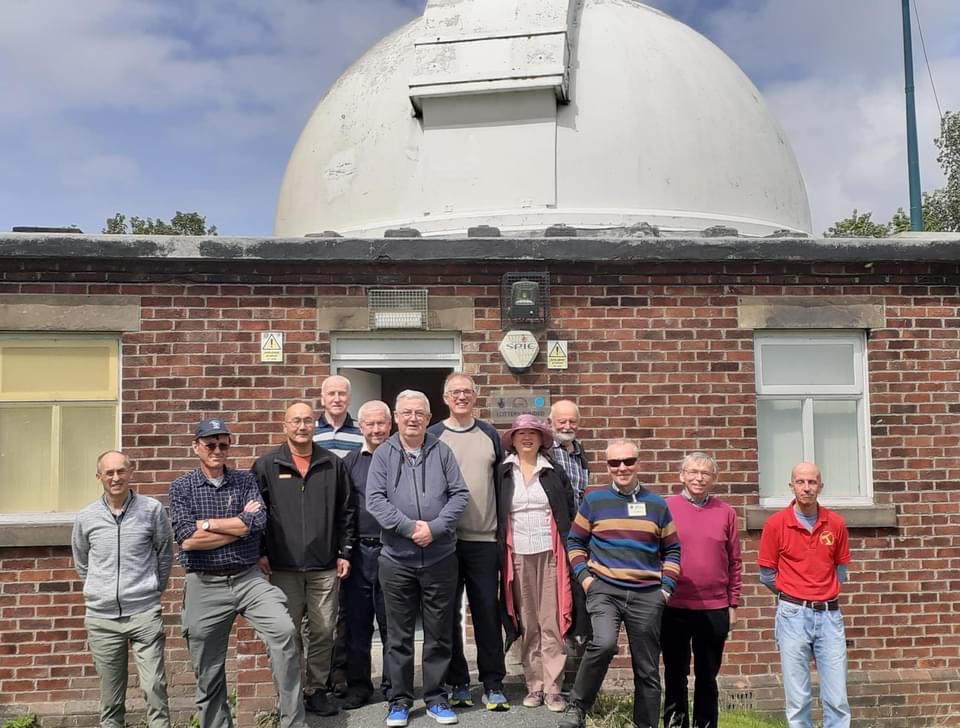 UCLAN Science Festival
For three days in May PADAS volunteers once again helped out at the fantastic UCLAN science festival with 10,000 visitors over the three days. As well as displays, astrophotography, meteorites and hands on activities, the weather allowed for some solar observing too!